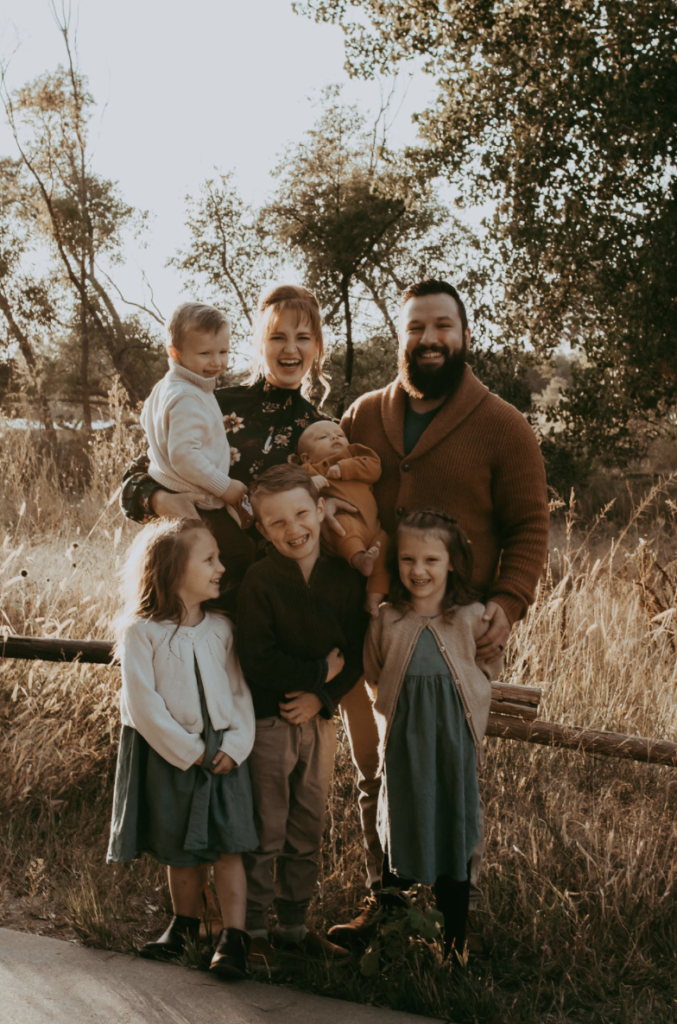 Hi, I'm Heather!
I'm the wife to an amazing man named Judah, and mother of five little kiddos: Jude (8), Jenesis (7), Jeneva (5), Javan (3), and Jack (born June 2021). More than anything, I desire my life bring honor and glory to my Creator and Savior, Jesus Christ, and have a passion to point others to Him, too.
I haven't always loved to write, but God gave me the opportunity to start writing for the ministry Set-Apart Girl in 2013, and what began simply out of obedience has turned into a delight. Along with writing, I love encouraging others through life-on-life discipleship alongside my husband and opening our home to others for meals and fellowship.
My book Expectant: Cultivating a Vision for Christ-Centered Pregnancy launched in May 2020. Along with continuing to b a regular contributor for Set-Apart Girl, I've has also had the joy of writing guest articles for Revive Our Hearts, Well-Watered Women, Wholehearted, Risen Motherhood, and Val Marie Paper.
I spent 12 of my growing up years living in Mongolia with my parents and seven siblings. That's where I met Judah, whose family also moved there when we were young. We married in 2011, and shortly after moved to Windsor, CO to attend Ellerslie Leadership Training, and decided to settle here afterward. In 2020 we bought a local coffee shop (where We love our town and our local church body.
I love spending my days with my kiddos as a stay-at-home mama, being refined and sanctified in the everyday moments of life. Podcasts are my currently preferred learning source, and you'll often find me listening to them while getting ready in the morning or folding laundry. Sipping tea in the evenings with my husband is a favorite pastime. I love deep conversations over coffee with friends who love Jesus. I also have a goofy streak that will come out at unexpected times. I enjoy painted nails, fresh flowers, playing piano, and modern calligraphy. I had a black thumb for years, but with some coaxing it's beginning to turn green. 
Thank you, friend, for stopping by. I hope my little corner of the internet world will bless you!