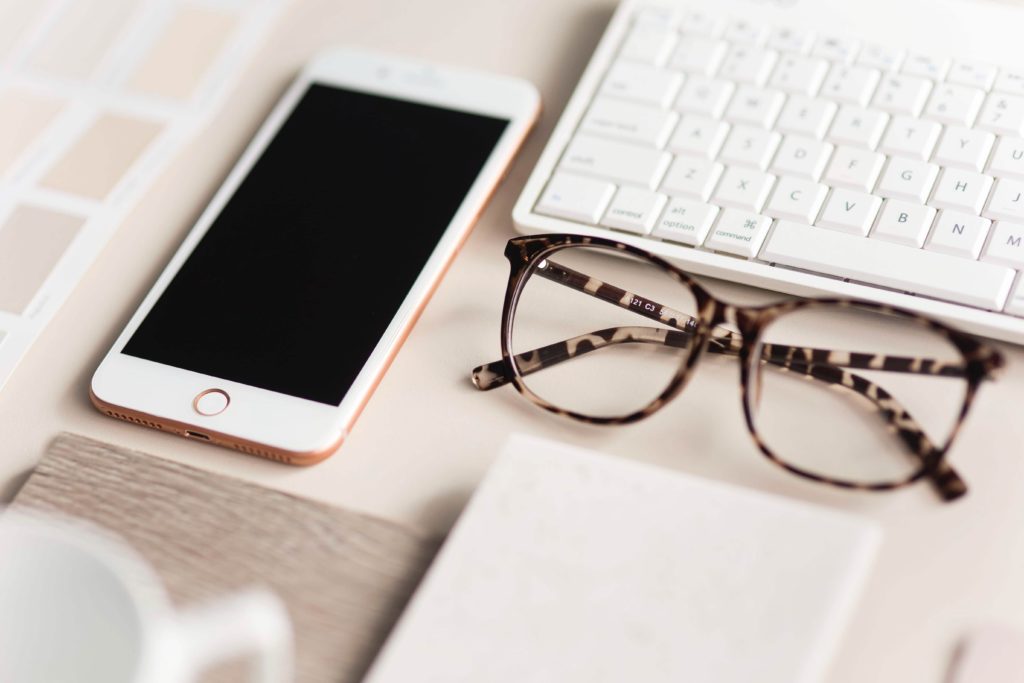 We were driving back from a trip to Tampa. My husband and I enjoy listening to podcasts and a long car ride was the perfect excuse to catch up on our regular shows. This time we found ourselves listening to a peppy, Christian business coach try to convince us that the parable of the talents in Matthew 25 was talking about our responsibility to generate wealth. As we sped down the highway towards home, I found myself frowning. No one could question that this entrepreneur claimed to be a Christian, and her enormous amount of monetary success suggested that she had done very well in the business world. But now she was trying to persuade us that Jesus, the man who never had a place of his own to lay his head, was teaching us the importance of making money. I could have chuckled if I wasn't so grieved by the misinterpretation. I glanced at my husband. It was clear we were thinking the same thing.
Several years before this unfortunate tune-in, I had started my first business as a wedding photographer. I learned almost immediately, that being an entrepreneur was incredibly trendy. It seemed as if everyone was starting their own business, and there was a definite awe and reverence given to those who had "made it". The ones who had achieved peak success, like our peppy podcast host, then became educators for those of us just starting out. Their messages differed but their underlying values remained the same: Make money, increase your following, and "change the world for the better" (with no precise definition of what that would look like). The current of ideas was strong when I jumped into the river of small business, and as someone who placed my Christian identity before my business ventures, I found myself swimming upstream.
After four years of photography, I started a new business that fell into the category of Christian ministry. Someone once mentioned what a big switch it must have been for me to jump from one type of business to another. I smiled inwardly at the time, knowing that nothing had fundamentally changed. My goals remained the same. Not because I believed in making money, achieving fame, or even temporarily improving the lives of others, but because I was, and am, a Christian.

To be a Christian Entrepreneur is to be a Christian
Some people don't see much of a difference between being an entrepreneur who is a Christian and being one who isn't. In fact, many entrepreneurs in western culture will be guided by similar Judeo-Christian ethics, making it difficult to tell religious persuasions apart from each other. Perseverance, generosity, community over competition, each of these cultural values easily find their ground in the teachings of Jesus. As a result, an individual, a business, or even a country as a whole can be considered "Christian" simply by adhering to these ideals. But are these standards enough to sufficiently make something or someone a Christian?
Jesus made it perfectly clear that following Him should surpass every other priority in our life, so much so that all other allegiances would look like hatred in comparison to our love for Him. (Luke 14:26) To be a follower of Christ means submitting every ambition to God's priorities. We know this because of how Jesus both taught and lived. Jesus worked, ministered, healed, suffered, and died out of obedience to His Father and commitment to His heavenly priorities. To be a Christian is to follow Jesus. His pursuits become ours, his desires infuse into our hearts, and the reality of His Kingdom becomes our ultimate foundation for family, friends, work, play, and business. With this truth in mind, it becomes clear that a simple set of ethics is not enough to define your business as "Christian".
In our time and culture its very easy to compartmentalize. Boundaries between work and home life are encouraged, and to allow your religious beliefs to mix with politics, social life, or a career pursuit is generally frowned upon. With this being the case, it's easy to assume that going to church and reading the Bible belong in a different category all together than owning a business. However, those of us who have truly submitted to Jesus and have studied Scripture know that this can never be so.
Jesus is not simply a missing ingredient to our recipe of values, in fact, the very nature of the cross directly contradicts such a notion! There is no way to compartmentalize this God, and there is no limit to what He wants to claim as His own in our lives. He doesn't ask for our mornings and leave us our afternoons. He doesn't require our Church attendance and then forget about our Instagram accounts. He demands our every decision, every purchase, every relationship, and every business venture, not out of tyranny, but out of LOVE, because only He can take each of those things and redeem them into eternal fruit.
Simply adopting a smattering of Christian values is not enough to make your business genuinely Christian. To be a Christian entrepreneur is to fully submit your business to the priorities of Jesus, no matter what the result might be. In short, to be a Christian entrepreneur is to be a Christian.

Business on the Threshold of Eternity
The truth is that businesses will burn just like houses. None of us will stand before God with our small business in tact. The only thing that matters in that moment will be whether or not we chose to believe in and follow Jesus, and what kind of fruit grew as a result of that decision. With this in mind, my primary objective as a Christian entrepreneur is not that my business will succeed, but that God's Kingdom will advance and that eternal fruit will result. If your goal is anything less than this, then you will be forever disappointed by whatever temporary pickings your business yields.
Every decision must be informed by the Cross because only the Cross makes any kind of eternal difference. This mindset transports us to a completely different dimension in business compared to a mere set of vague, religious values! The Cross leads us to be the kind of entrepreneurs who give freely, pray for our competition, speak boldly of our faith, and place the Kingdom of God above our own profit. We live, work, and start businesses as though we stand on the threshold of eternity. In a million years, when we are experiencing paradise with our Lord and one another, our small business ventures will seem very small indeed.
When I first became an entrepreneur, I was afraid of making my love for Jesus an obvious part of my business. In fact, I had spoken with other Christian business owners who were also afraid that admitting their allegiance to Christ could drive people away! They didn't want it to be a "turn-off" (also a mindset that can sadly affect Church ministries). Although I can never know my friends' motives for their decisions, I can honestly say that mine was fear of man. I wanted desperately for my business to succeed, so why would I do or say anything that could drive paying customers away? These fears revealed personal ambitions that were out of alignment with God's priorities. Thankfully, as I pursued Jesus with my whole heart, He quickly shifted my perspective back into place.
Now I see every business venture as a tool in the Lord's hands for the advancement of His Kingdom. This means giving generously, not for the benefit of my business but for the spread of the Gospel. Speaking boldly, knowing that my business will fade but the Word of God never will. Acting with integrity, not out of a vague sense of duty, but because I am ultimately accountable to God, and simply a steward of the time, money, and business that He has given me. If you are a Christian business owner like me, then you and I are representatives of Jesus here on earth and our businesses must follow suit.
Before we decided to follow Jesus, perhaps money, fame, security, and other measures of worldly success could have passed as our primary goals in business. But now that the name of Jesus has been stamped on our eternal identity, everything has changed and our small businesses must also bend their knee.
———–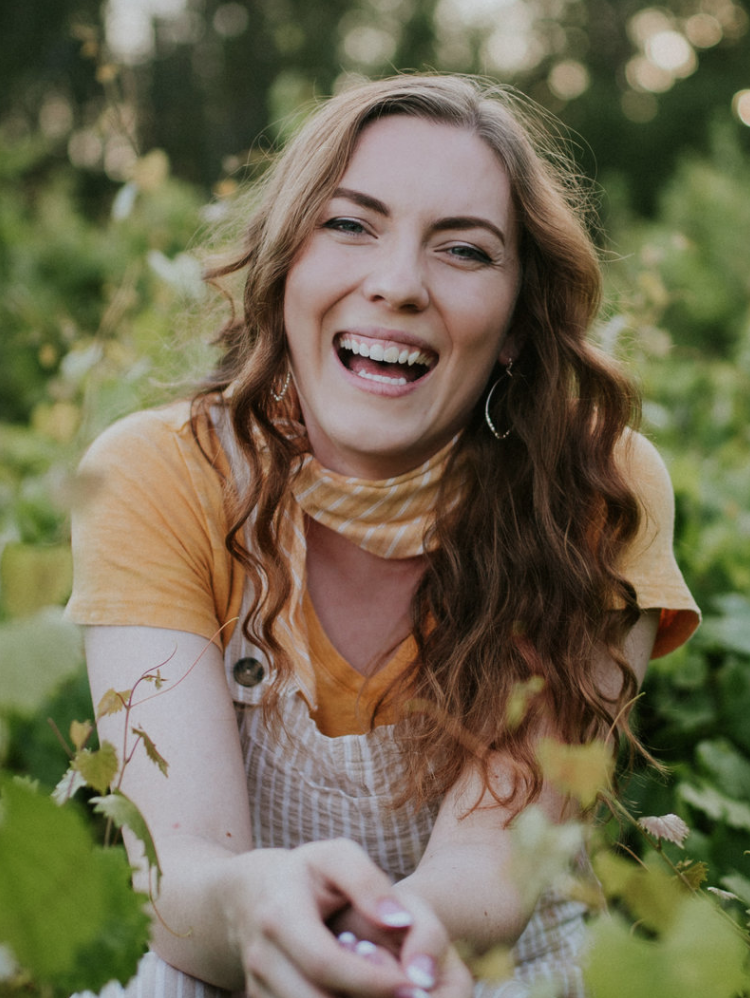 Naomi is first and foremost a wholehearted follower of Jesus Christ! She grew up as a missionary kid in Outer Mongolia until moving to Florida at the age of 18. A few years later, she graduated with a degree in graphic design and launched her own wedding photography business. She met Matthew Vacaro in 2015, got married in 2017, and currently lives in a one room, studio apartment with their dog and cat. In early 2018 she felt led to create a Bible study tool called the Quiet Time Companion, along with an online community of women who would be dedicated to encouraging each other in their daily walk with Jesus. Naomi now fills her days with developing and supporting this Wholehearted community.