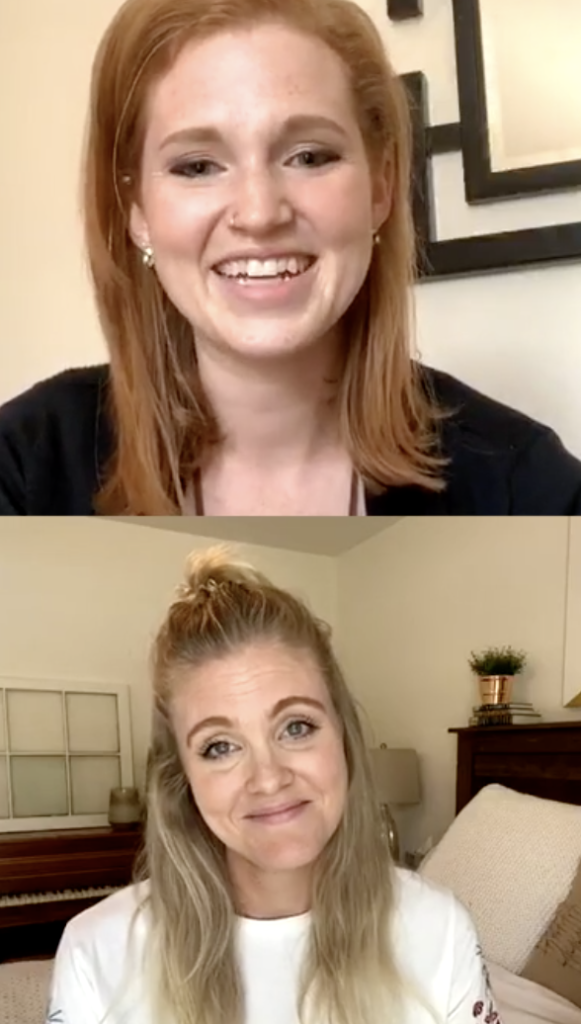 I have long loved the ministry Girl Defined, so it was a delight to have a conversation with Kristen Clark (one of the founders) on the topic of infertility and hope. She has done an incredible job of sharing both the pain and difficulty of walking through infertility and the hope that is found in Jesus in the midst of suffering and waiting.
When I wrote Expectant I included two bonus chapters: one on infertility and one on loss written by dear friends who have walked those roads intimately. I felt that it was important to recognize that these subjects are very closely tied in with pregnancy, and many who are walking through pregnancy have experienced one or both of these at some point. There is the need to have more Christ-focused conversations on these topics, because women must know that they are not alone as they walk through the trials of infertility and loss. Women need to know that there are others who understand, and most importantly that Jesus is with them in their pain.
In this interview Kristen shares her story with infertility and loss, and how the Lord has taught her more and more deeply that He is her true prize and fulfillment, regardless of what the future holds.
Kristen says in the conversation,
"We can so easily believe lies that our worth and our value can be tied to whether or not we can conceive or have biological children and put our entire identity in this area of our lives. Then it becomes and idol, it becomes the thing our hearts are chasing after and pursuing harder than anything else, even more than God. I would encourage women (and the work God is still doing in my heart) to not elevate motherhood to the point of idolatry… it has never been the thing that can satisfy us, and it's not even our greatest purpose as women. Our greatest purpose is to love God, to serve Him, to make disciples, to minister to others, and we can fulfill that whether we ever have children or not.
Click here to watch the full interview. And click here to learn more about the ministry Girl Defined.
(To see a full list of my Expectant interviews, click here)
Your friend,