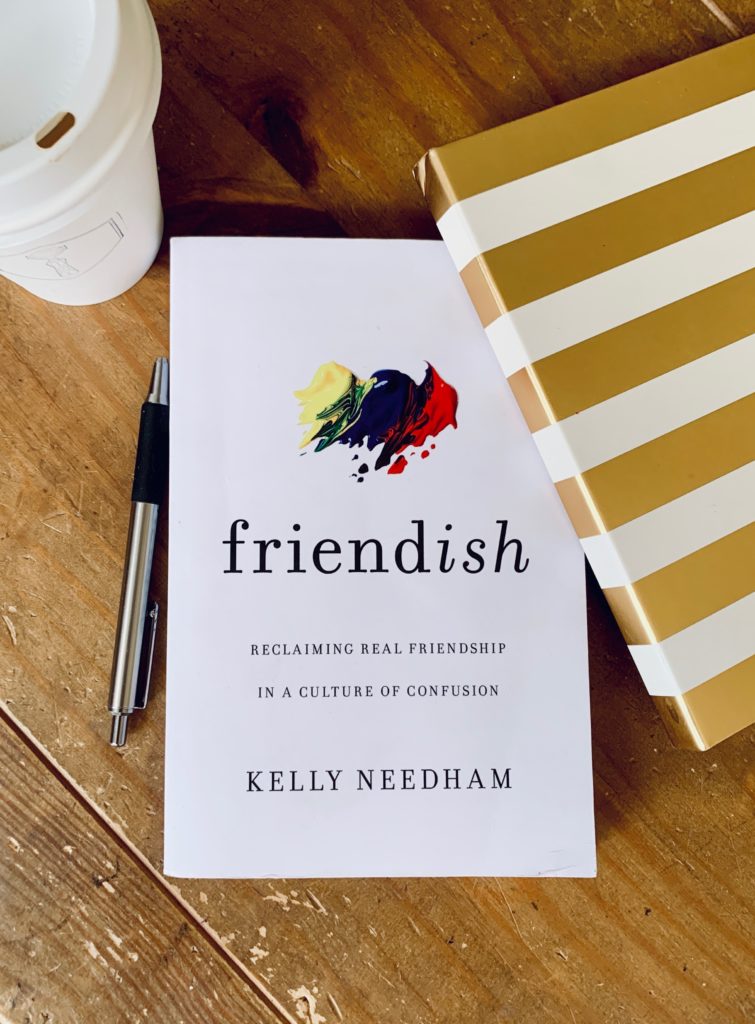 A few months ago, I saw that there was a new book coming out on friendship from a Christian perspective, and I was immediately intrigued. This is a subject that God has been actively working on in my life for the past few years, giving me a greater understanding of His design and purpose for it, so naturally I wanted to see what insights this book had to offer.

I joined the launch team, and from the moment the book came in the mail, I could barely put it down. The author, Kelly Needham, does such an excellent job of unpacking friendship based on the Gospel and what place it should have in a Christian's life.

I was asked recently if I could give three main takeaways from this book to someone who might not otherwise pick it up. To which I answered a hearty "yes." So, here are three of my biggest takeaways from this book, Friendish:

1. Jesus must be our first relationship
If we are to truly understand how godly friendships are supposed to work, we need to first know the One who made us for friendship. Unless He is our priority, we will never get earthly friendships right. But, when we know Him, He will show us how to correctly appropriate human friendships. And when we're satisfied in Him, we don't look to friendships as idols to fill a place in our life that was only meant to be filled by Him.

2. the world's version of friendship will never satisfy
We are so inundated, even in the church, with worldly ideas about friendship. These can sneak into our thinking so easily if we're not watchful, and most (if not all) of us have to be reshaped in our view on friendship to align with God's view on friendship. Every perspective on friendship must be tested against His Word, otherwise we will be left disillusioned and hurt (with hurt people in our wake). The world promises lots, but delivers little. But God's way works.

3. friendship should be primarily about loving others
So often we go into friendship thinking about ourselves and what it can do for us. We want to have companions, we want to be understood, we want to be accepted. But if we're being the kind of friend Jesus is, we'll be more concerned about being the right friend that getting the right friend. We'll be more outward-focused than self-focused. And this is by far the best way to to cultivate lasting, godly friendships.

Here are some of my favorite quotes:

"Putting Jesus first doesn't cause us to love people less; rather, our devotion to him frees us from using friends to meet our needs and enables us to truly love them." (pg. 26)

"The goal we are after as Christians is this: to move from selfish friendship to selfless friendship, from seeking our own good to seeking the good of others, from seeking to get something to seeking to give something." (pg. 36)
"Only drinking the living water of friendship with Christ enables us to reject the lies the world is selling and to be the kind of friends we are called to be." (pg. 93)
"The most Christ-like thing my friends have ever done for me is encourage me to obey God in new seasons by being flexible in what our friendship looks like due to new responsibilities God gives me. They are only able to do this because their worth does not come from our friendship, but from Christ." (pg. 104)
"This world as it is, is not our home. It is not all there is. We do not need to act like the culture, trying to soak up all the joy we can right now before it's gone. We have the promise of new life together with everyone who calls on the name of the Lord. The future of our friendship is secure; we can rest in that. So let's live for something bigger than the expansion of our own social empire. Let's live for God and his kingdom and "stamp eternity on our eyeballs."" (pg. 149)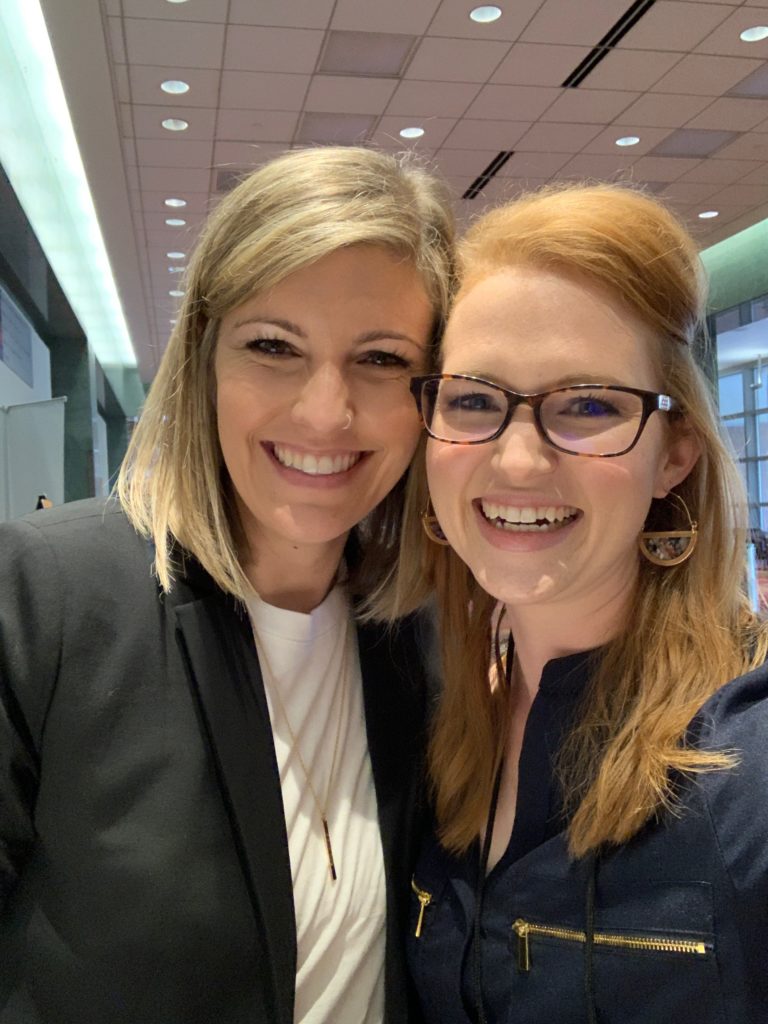 So, there you have it! If you've ever wanted to read a fantastic book on godly friendship, this is the one. You can purchase it here!

I had the joy of seeing Kelly and hearing her speak at a conference recently, too. She's so kind, and her love for Jesus is evident in every word she speaks and writes. I'd definitely encourage you to read her blog and follow her on Instagram for more Christ-centered encouragement.
Your friend,