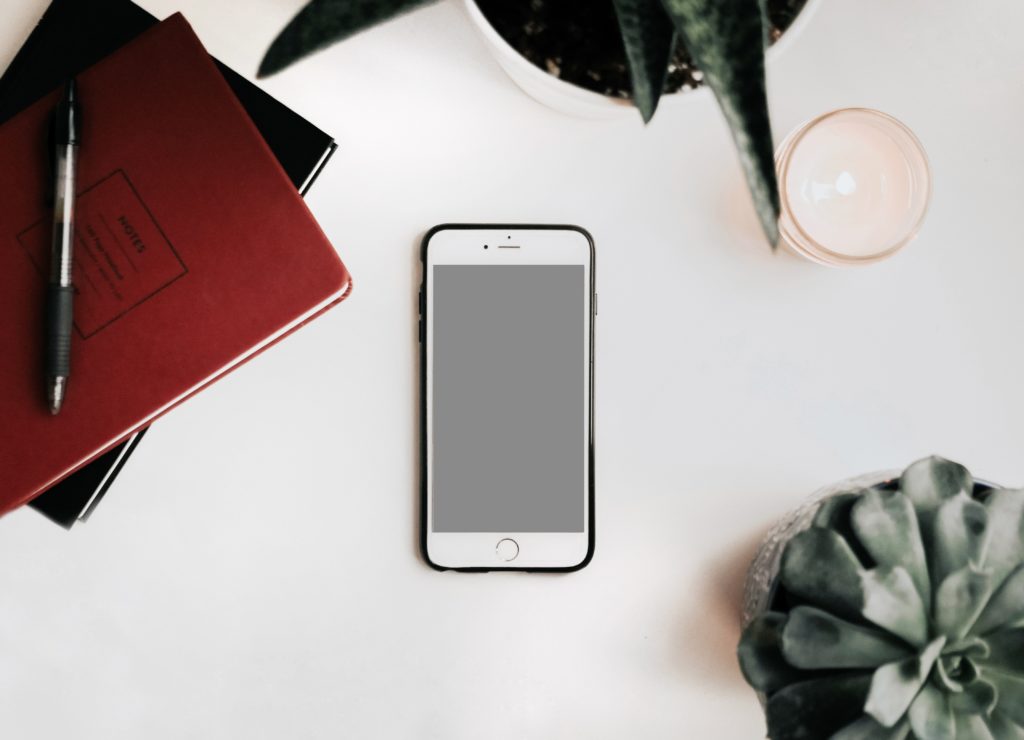 Social Media
It's a wonderful thing, and it's a really hard thing. It can enrich relationships, and it can hurt them. It can be used to share truth or to spread lies. It can be used to encourage or tear down.
I don't know about you, but the fight to use my social media for God's glory is a continual one. It has the potential to for so much good, but because of my fallenness, it also has the potential for so much harm. I need God's wisdom to use it in a way that honors Him and is loving toward others, too. I don't have what it takes in and of myself.
I have such a desire to use these online spaces in such a way that is true, that is genuine, that isn't hypocritical. I desire that what people see on my social media be true when they interact with me in real life. And I desire that the love of Christ underly every post and comment.
Over the years as I've brought this particular sphere of life before the Lord, I've found it helpful to have some grounding and guiding principles – in the form of questions – in place. These help me keep focused when I'm tempted to use it in a way that veers from how I know God desires me to use it. It will probably look somewhat different for you than for me, but as we all seek to honor the Lord and others in these online spaces, they will bear the same mark of truth and love as defined by Christ.
So, without further ado, here are my own personal social media guidelines.
To start, I've asked myself a couple of foundational questions, and continue to revisit these periodically. First:
What is my purpose for using social media?
For me, my goal in using social media is primarily to encourage other women in Christ, particularly women who are in the season of young motherhood. Some may use it to promote their business or to share about certain topics or simply to keep in touch with family and friends. Asking this question helps us use it really well rather than in an all-over-the-place way or wasting lots of time trying to figure out what to say. When our purpose is clear, it becomes more enjoyable, too.
Along with that, I ask a second question:
Is my purpose for using it actually how I should be using it?
We might have a purpose for using social media that isn't how God wants us to use it. So we need to bring that before Him and continually allow Him to change our course if He so desires. There are certain topics or products or other things that I know in this season I'm not supposed to be focusing on sharing about even though others might have the freedom to do so. Each of us have certain convictions and freedoms that all fall under the banner of the gospel, and we should feel at peace about simply saying what God wants us to say.
After these two questions are in order, I can move on to the details of how I share and post and comment.
In essence, my guidelines for interacting on social media are based on 1 Corinthians 13:4-6. 
Is the way I'm responding to that post patient? 
Am I communicating this thought in a kind way?
Am I posting something similar to that person because I was envious of the traffic it got them?
Am I sharing this because I'm being boastful or proud?
Is my response to the comment on my post rude?
In this thread on Facebook am I insisting on my own way?
Am I posting this because I'm irritable or resentful toward someone I interacted with, and I just want to vent… or maybe just get them back in a passive-aggressive way?
Am I sharing this person's post because I'm rejoicing in wrongdoing or because I'm rejoicing with the truth? 
If I am using Instagram, Facebook, or any other social media outlet out of love for God and for others, I can say yes to these questions. When I'm serious about using these characteristics of love as filters, it causes me to pause before I hit that "share" button. Remembering 1 Corinthians 13 has kept me from posting or saying many things I might otherwise have said. It's also helped me have the courage to say things I would rather not have said, but knew I needed to say.
I'm sure my use of social media will continue to change and sharpen, because He will continue to change and sharpen me by His grace.
"Let the words of my mouth and the meditation of my heart be acceptable in your sight, O LORD, my rock and my redeemer." Psalm 19:14

Your friend,

If this was helpful for you, please consider sharing this post so it can reach and encourage more women!