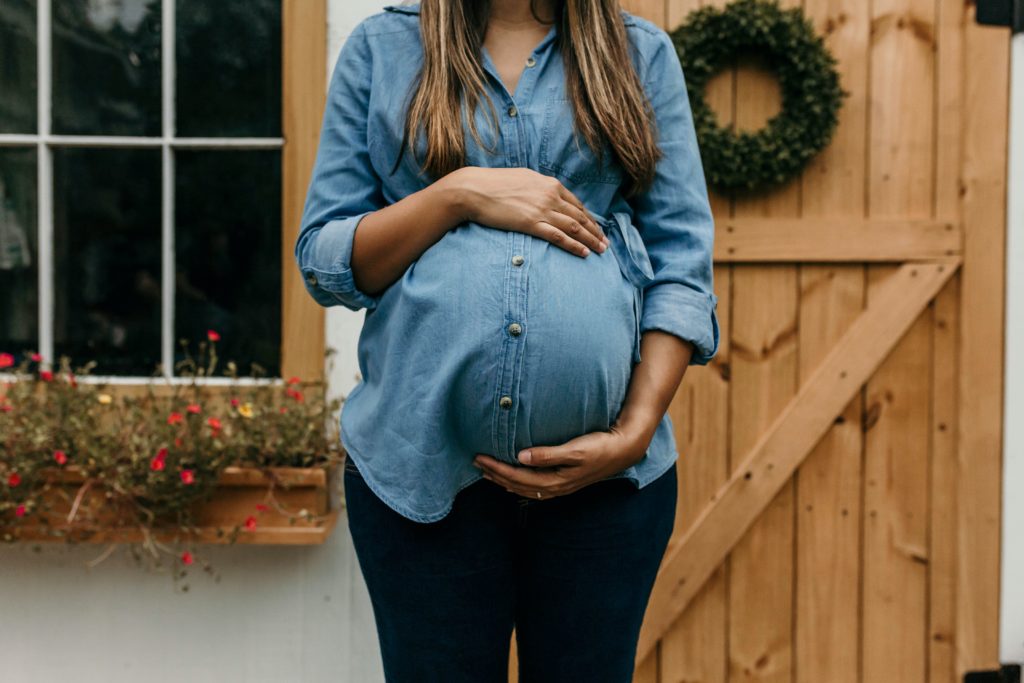 I'm almost half-way through my fifth pregnancy, which means that maternity attire has been much on my mind.
Although I've been through this several times before, the challenge of building a comfortable and cute pregnancy wardrobe is still a bit tricky. I have a number of pieces I've picked up over the years, but I have to re-evaluate every time because styles change, my weight/shape changes, and some things have just gotten plain old worn out. 
Even though it can be a little tough to build a maternity closet, it's been a challenge that I've really enjoyed each pregnancy, and am finding that I'm excited to modify this time around as well. I get asked fairly regularly for maternity clothing ideas, so I thought I'd write a blog post with some of my favorite tips that have been helpful through the years. 
1. Buy Second-Hand
Maternity clothes usually have a much higher baseline price tag than non-maternity clothing. So usually the first places I'll look are my favorite second-hand stores. Because maternity clothes don't get worn for very long, they are usually in really good condition. It can be hit-or-miss because the options aren't as varied, but I've found some incredible bargains that have lasted through most/all of my pregnancies (like the $100 shirt I found on clearance for $1).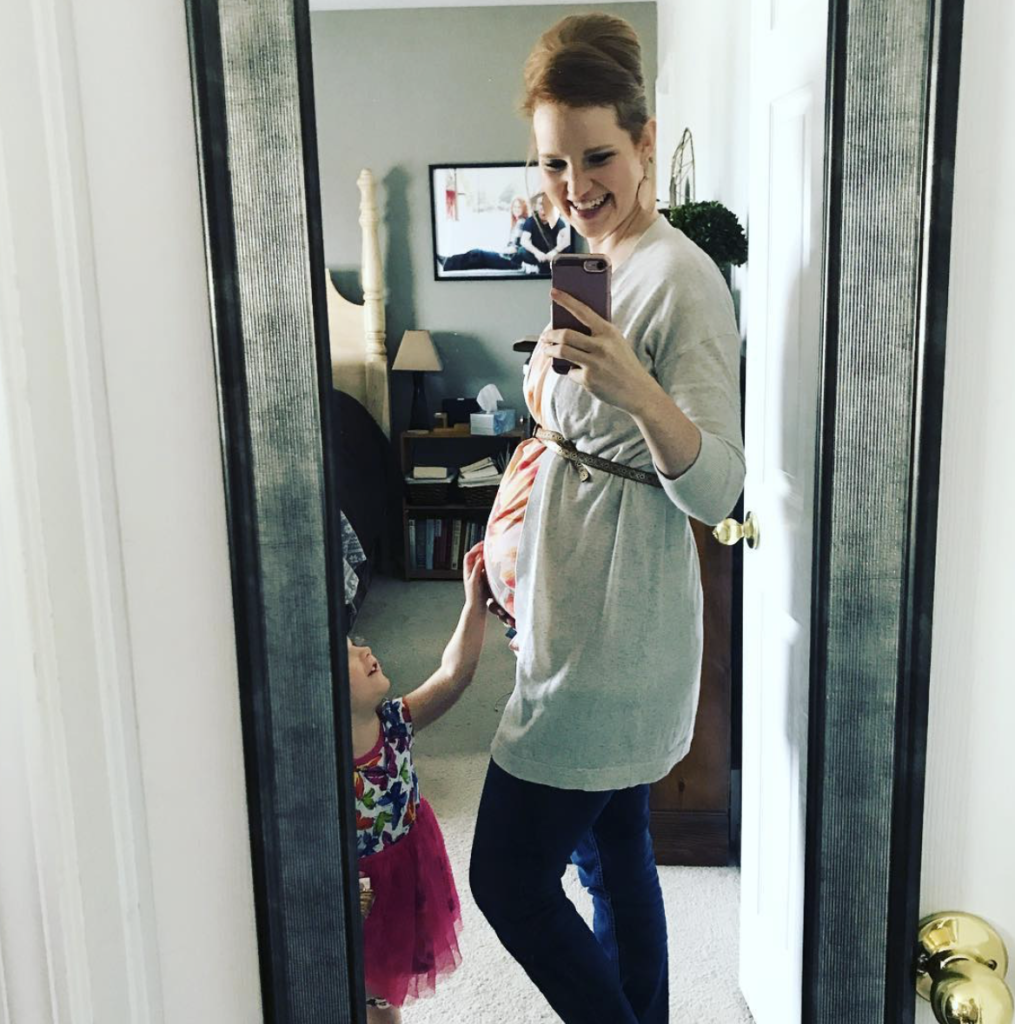 One of the first places I usually look is Clothes Mentor. They have these around the U.S., and have a high standard for what clothes they choose to re-sell (in both condition and brands). I also look on Poshmark, which is an online store where you purchase from individual sellers. This takes a little bit of patience and some care about who you're buying from (you also can't make returns), but it usually gives you lots of options. ThredUp is another online store, and there's always Good Will.
One last thought: I've found second-hand shopping is also an easier way to find styles that you like that aren't "in." This is particularly helpful when thinking about modesty. For example, I've found some bermuda-length shorts on Poshmark (which I generally feel more comfortable in) for a super good price when I couldn't find them in any stores. 
2. Use layers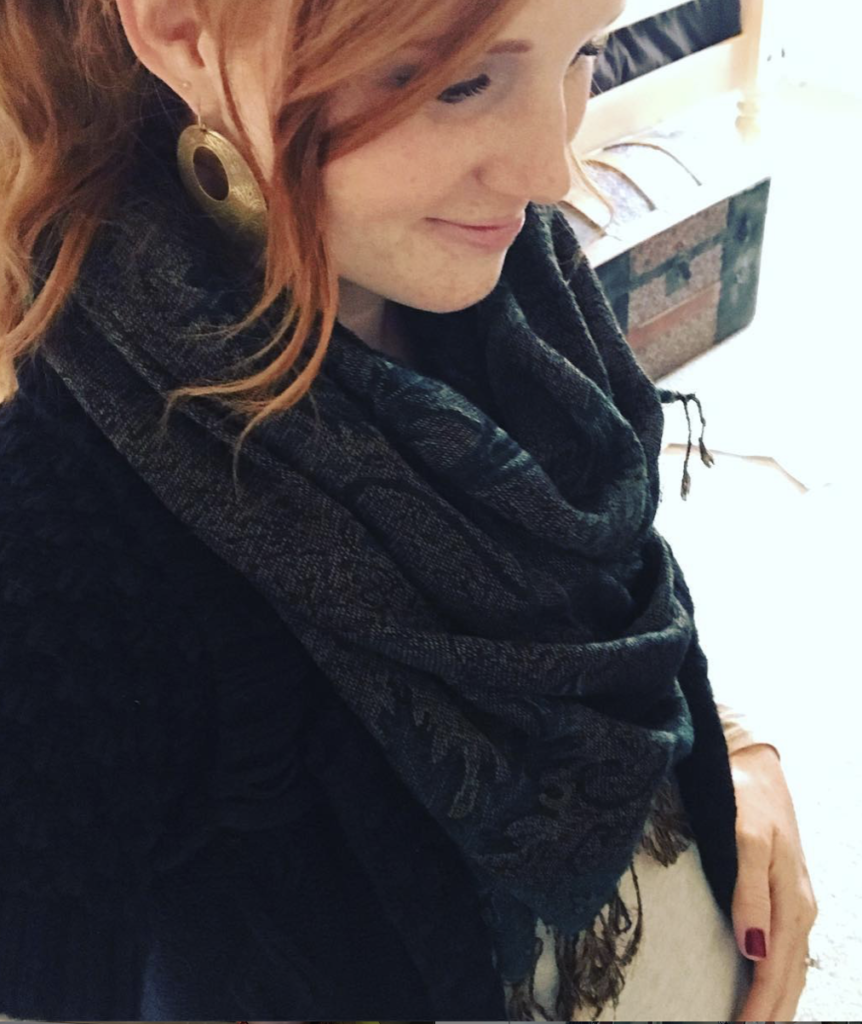 This is especially helpful during colder months, but can sometimes be modified for warmer weather. I have a number of shirts that start fitting a bit snugly as I expand, and I don't always like they look (especially in the back where my pants fit more tightly). I've found that putting a cardigan or vest over the top helps hide some of those things and gives me a more put-together look. In the summer I have some sleeveless sweaters that I'll wear in the same way, and these really come in handy postpartum to wear over nursing tank tops or camisoles.
It can also be a little tricky to figure out necklines, especially as your upper body changes (if you know what I mean ;)). Wearing a scarf can help with both a low or tight neckline, or having some maternity camisoles (or regular ones that you're ok with stretching) that are a bit higher. Ross often carries great maternity camisoles that are very reasonably priced.
3. Modify Non-Maternity Clothes
Not everything will work as you grow, especially pants and fitted tops. But every pregnancy I've had fun figuring out what non-maternity clothes I have that can be modified, or looking for inexpensive pieces that I can buy and wear even after the baby comes.
This time around I'm really enjoying elastic waist skirts worn above my bump. Finding a maxi or midi skirt that is pleated or has tulle-like fabric is usually going to be a bit more flowy, therefore accommodating the tummy quite well. You can also tie button-up shirts right above the bump (which looks really cute with the skirts), adding some simple style to an otherwise basic outfit. I also am a huge fan of blazers for when you need/want to dress a bit nicer. You can even throw it on over jeans and a plain top, dressing up an otherwise very casual outfit. Some non-maternity tops and dresses that are empire waist also work really well as maternity clothes. My favorite non-maternity pick this time around has been oversized sweaters since they are both long and comfortable. 
If you're lacking inspiration, it can be helpful to take a look somewhere like Pinterest. I've gotten several fun ideas from there that have helped me think outside the box (Here's a link to my inspiration board).
4. Invest in Good Basics
I try not to spend a whole bunch on maternity clothes, but one thing I will usually pay a bit more for is maternity pants. It's way better to have 2 or 3 more expensive pairs that fit really well than a whole bunch of cheap ones that don't. This often means I have to buy them new. It's way easier to find tops that fit well than bottoms, so if you're going to splurge I would suggest splurging there.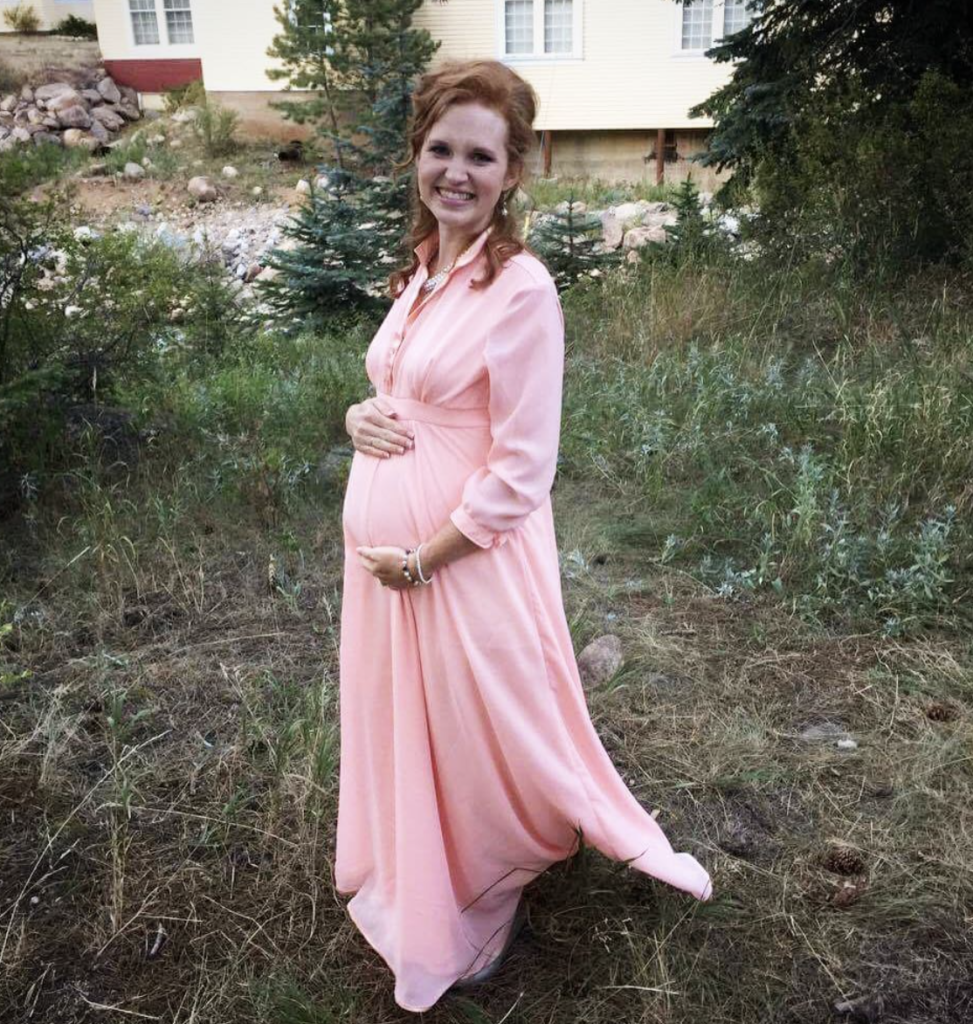 Since everyone has a different fit and maternity sizes can be a bit wonky it's always good if you can try them on (which I know some stores aren't allowing right now). Most places will allow returns whether you get them in-store or online if trying them on isn't an option.
Here are a few brands that I have either tried or I have heard good things about from others.
Also, if you're like me, having a few staple tops (long or short sleeved depending on the season) that you can dress up or down or accessorize can be very helpful. That way you can mix-and-match outfits more easily.
5. Add Accessories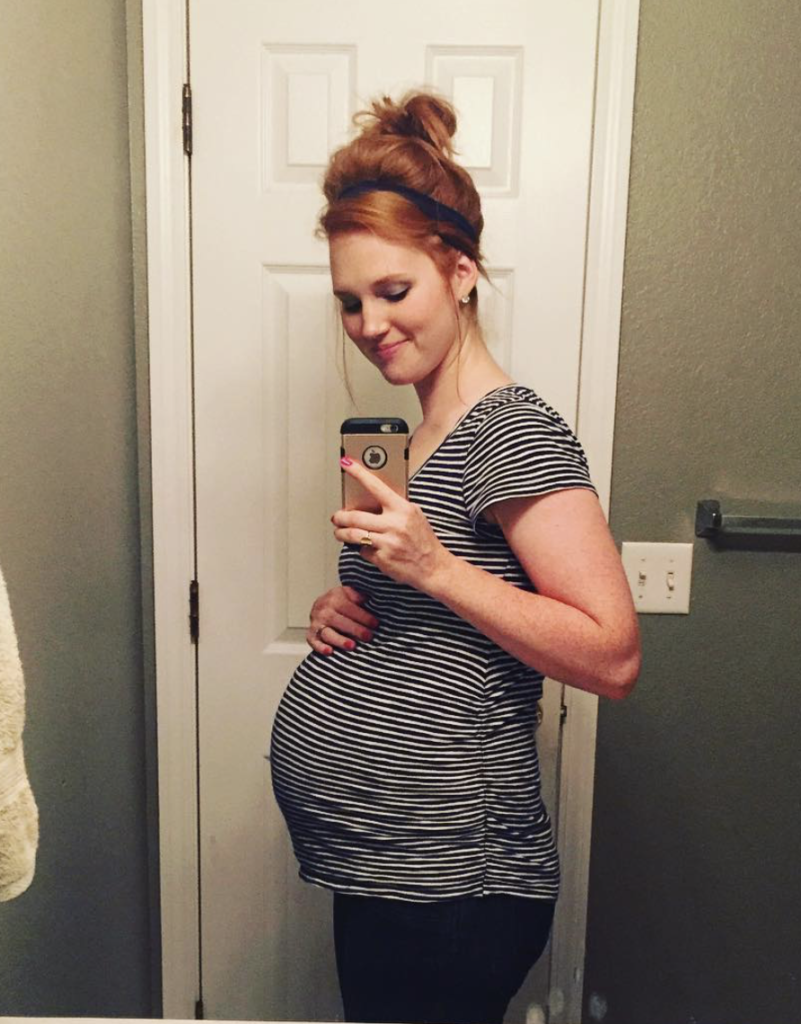 I'm naturally an accessories girl, but I've found that I particularly enjoy them during pregnancy. They are an easy way to add some fun to an outfit, especially when you're tired or achy or struggling with the size changes in your body.
Consider wearing a hat or cute headband. Add a pair of statement earrings or a unique necklace. Thin belts can be really fun, too, since they also add some shape to larger shirts and fit nicely above the bump. Just adding one of these to an outfit can go a long way in helping us feel like we're a touch more ready for the day. 
---
There you have it! I hope something here was helpful for you.
I have one last word of encouragement. Remember, God cares about the small details of our lives, even picking out our maternity wardrobe. I have watched Him provide for me in wonderful and unexpected ways as I've sought to honor Him and be wise in the way I spend my money. Take this area of your expectant life to Him, and trust that He will give creativity and provision when it is needed.
In my book Expectant I have a section dedicated to talking about my mindset behind how I dress and care for my body, and I want to leave you with a thought from there. 
"I am not advocating that you go out and spend hundreds of dollars on an expensive maternity wardrobe, and I'm not trying to pressure you into a certain style of dress. What I am gently encouraging, though, is that during this season of pregnancy you carefully consider how you can dress in such a way that brings glory to God, displaying to this world that every aspect of who you are, both inside and out, is consecrated to the King of the universe." 
Your friend,

If this post was helpful to you, would you consider sharing it? Many thanks!